Dear ESHHS members,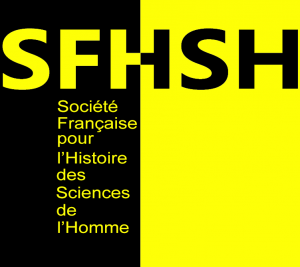 We are very pleased to announce a new initiative aimed at strengthening international connections between researchers in the history of the human and social sciences. Jointly with the Société Française pour l'Histoire des Sciences de l'Homme (SFHSH), ESHHS proposes to endorse a collaborative symposium panel at the 2020 conference of the SFHSH. See the French and English call for papers for the conference.
The chosen panel will give prominence to research themes which cut across the work of our members and the Francophone scholarly community. While bringing visibility to the work of ESHHS members, it will also promote dialogue between researchers from different national or linguistic traditions.
The sponsored symposium will be conducted in English and will have a prominent place on the programme as a named "ESHHS/SFHSH" panel.
To apply for endorsement, panel organisers should submit a proposal following the general SFHSH guidelines below, and should indicate their wish to be considered for the ESHHS/SFHSH panel in their submission email.
For more information or any questions, please contact Hervé Guillemain, president of the SFHSH (Herve.Guillemain@univ-lemans.fr), or Kim Hajek, treasurer of ESHHS (eshhs.treasurer@gmail.com).